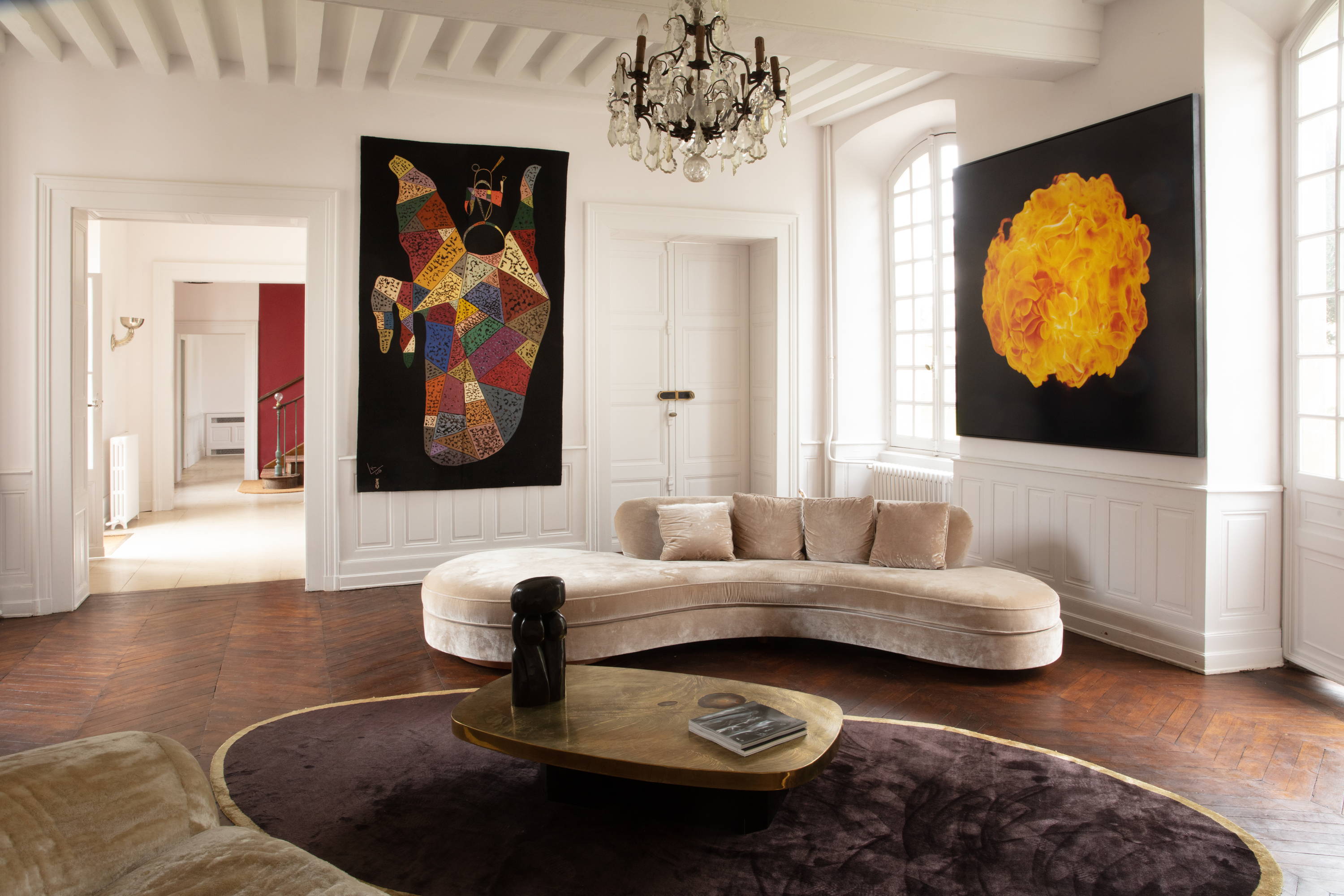 Boccara Gallery has one of the most prestigious collections of modern tapestry worldwide, which complements the collection of antique tapestries. It is characterized by the same attention for both quality and rarity of the subjects. At the beginning of the 20th century, tapestry underwent a new boom thanks to the work of Jean Lurçat, who created a movement around him. He revived Aubusson's workshops and renewed tapestry for modern purposes. It is even possible to talk about a school founded by Jean Lurçat. From that moment on, many artists – including Jean Lurçat, Mathieu Matégot, Sonia Delaunay, Victor Vasarely, Alexander Calder, Fernand Léger and Wassily Kandinsky- found an interest in tapestry and started to create works specially designed for this medium.
After the war, under the impetus of several galleries, tapestries became even more popular as reflecting the French style of living. The greatest decorators in the world used them and showed them off in incredible settings. Modern tapestry has definitely found its place in the decorative arts.
Boccara Gallery has been a pioneer in exhibiting the pieces in its galleries and salons, often combining them with antique tapestries, which puts an even greater emphasis on modern tapestries. Today we are re-discovering artists who have long remained in the shadows having no chance to be showcased. Boccara Gallery is happy to participate in the renewal of such a noble art. Today you can discover these tapestries in salons such as Masterpiece in London, PAD Paris, Fine Art Asia, Art Los Angeles, etc. All tapestries are sold with their certificates of origin and provenance.
---